Join us in JANUARY!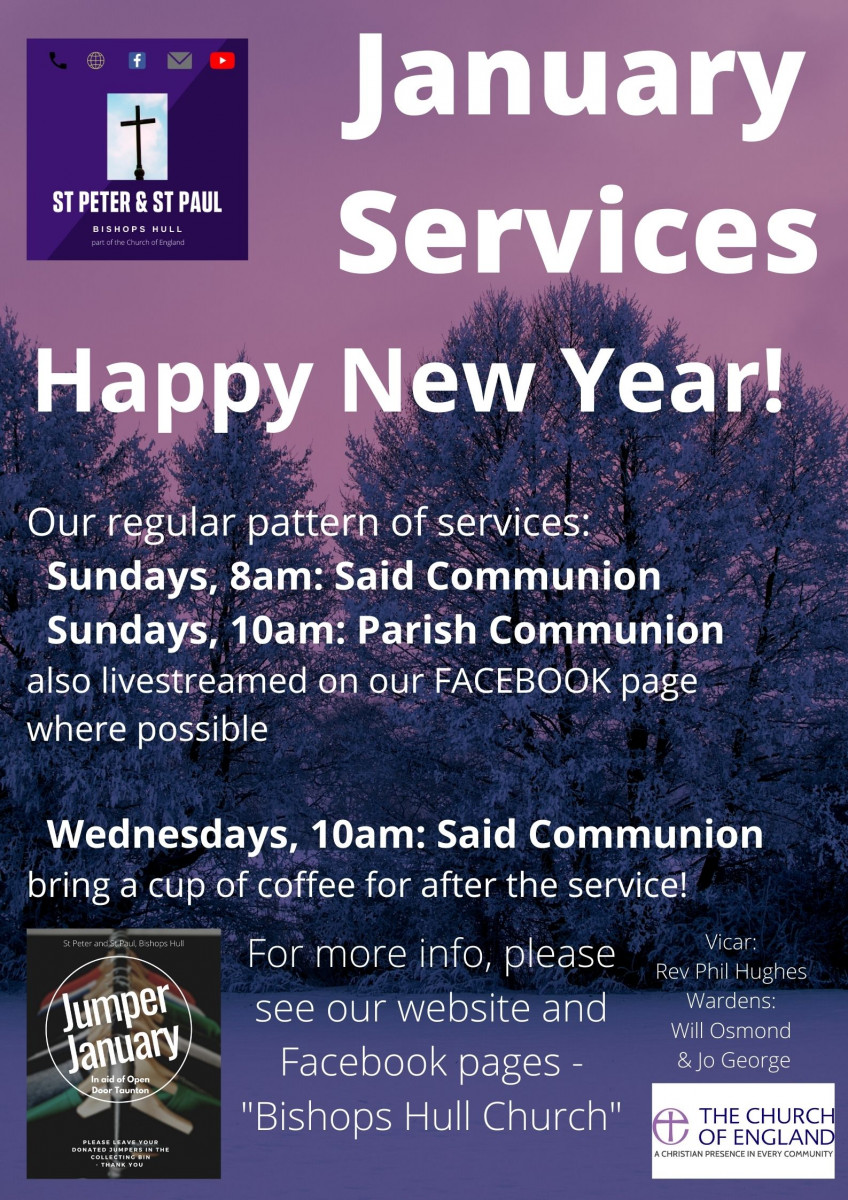 We are delighted to welcome you for
PUBLIC WORSHIP each week.

For everyone's safety we will keep this situation under review.
You can read more about the latest advice from the C of E here.
Thank you for taking the time to find out a little more about the Parish Church of St Peter and St Paul - we welcome you to join us in church (or online, but it would be so much better to join together!)
As we begin our journey through 2022 we remain committed to worshipping God and praying for the community (our stated focus is WORSHIP, MISSION & DISCIPLESHIP) as we adapt to a changing pattern in light of Government guidelines to address the Corona Virus issue. Rest assured, The church is still here for you!
Our recorded services are available 24/7 online as follows:
Sunday Services @ 10am via Facebook (afterwards on Video tab above).
We welcome times of meeting together (or online) to worship God - Father, Son and Holy Spirit. Do be encouraged to ask questions...and most importantly do be encouraged to love God, love each other and love yourself at this exciting yet exhausting time.
God bless,



Revd. Phil Hughes
St Peter and St Pauls Church
Bishops Hull
Taunton
TA1 5EB
Tel: (01823) 336102
Concerned about a Safeguarding issue?
Please click here or see our SAFEGUARDING tab at the top of the page.